End of February round up
Posted Mon 28 February 2022 in garden
You can compare with the previous year.
Last year I realised that there was not too much easily visible from the window during the early part of the year - the spring plants were mostly around the edges and towards the back leaving the closest part of the garden looking very bare.
I've improved this a little for this year by planting some Winter Aconites and Snowdrops and moving a primrose. The new snowdrops were not very successful so far and it seems that the G. woronowii are the more successful kind in my conditions.
Cyclamen coum

There are a few patches of Cyclamen now and they appear to be spreading well. They are very cheerful at this time of year.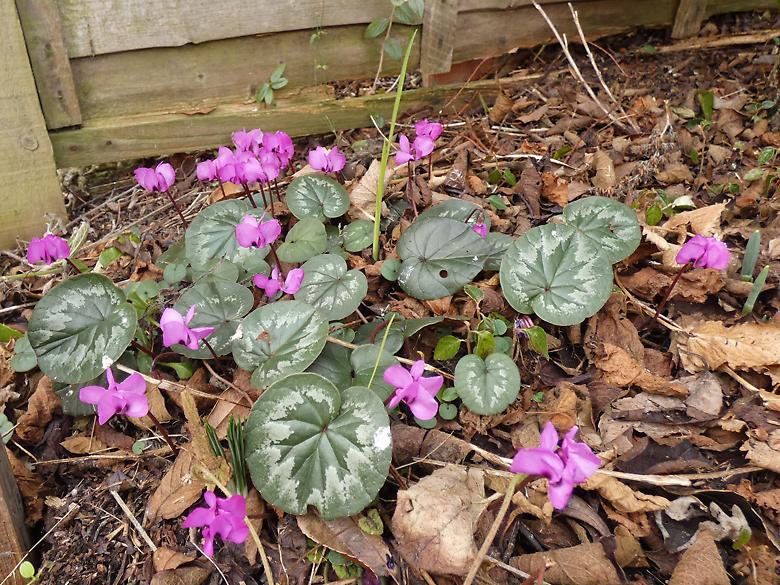 ---
Primula

The yellow ones are doing well and multiplying, the others less so.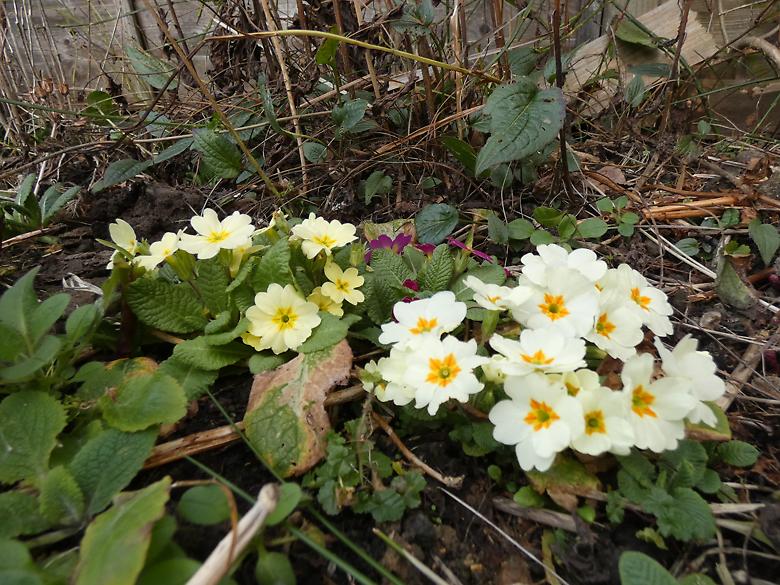 ---
Seeded Primula

This is a new primula that has appeared this year. Paler in colour than any of the other red ones.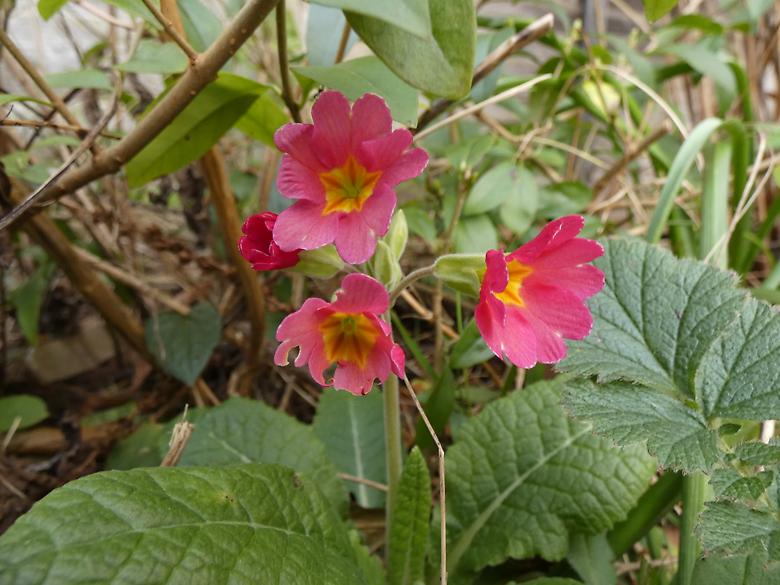 ---
Snowdrops

Well I've finally got a reasonable patch of snowdrops. Shame it is the wide leaved variety G. woronowii rather than common G. nivalis that I would prefer.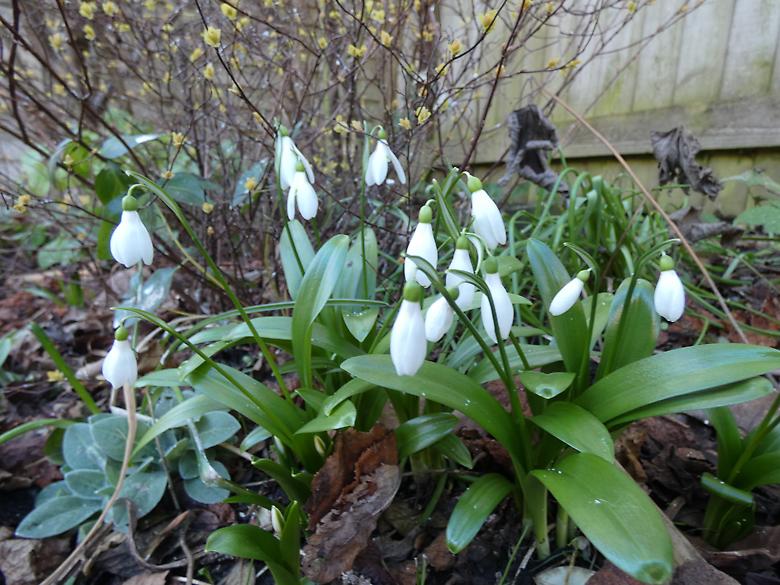 Posted by Steve