Daffodils
Posted Sat 20 March 2021 in garden
The daffodils that grew near the left fence when I arrived here have almost all gone.
There are now some Narcissus 'Jetfire' here which seem to be doing OK. Also in the picture is a Pulmonaria 'Trevi fountain'.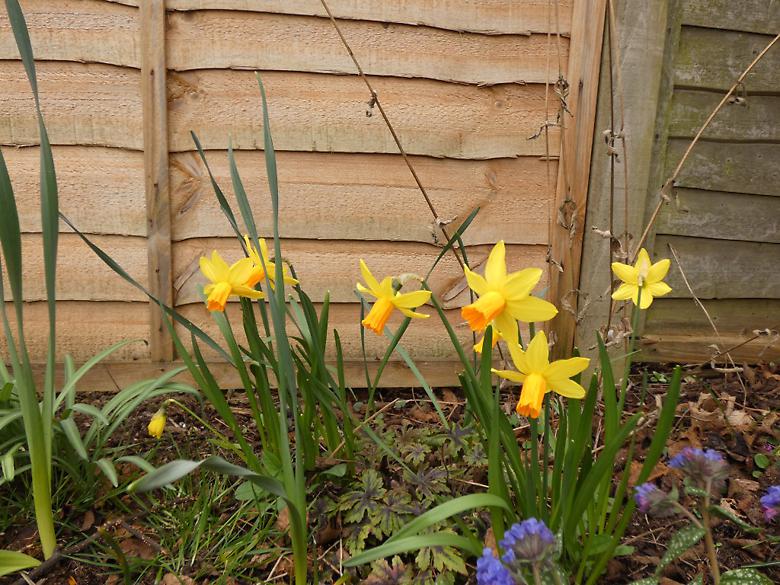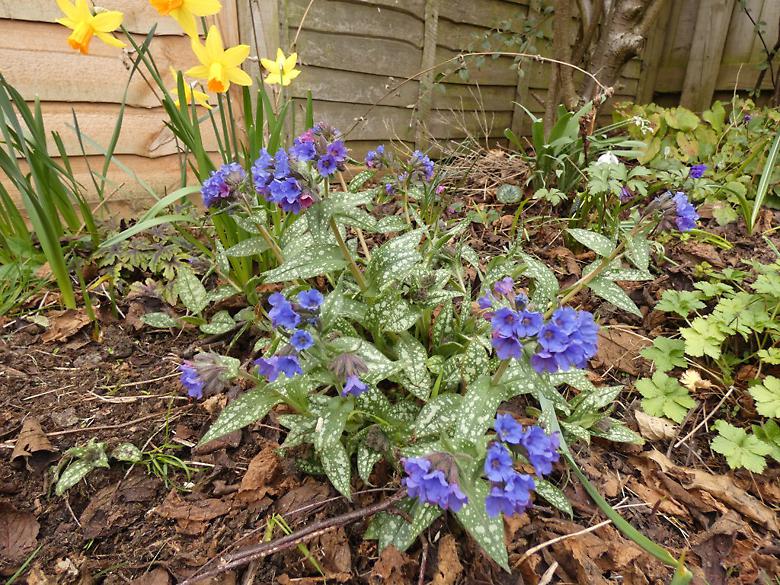 Most of the remaining plain yellow daffodils are in the back border, where they are surviving at least.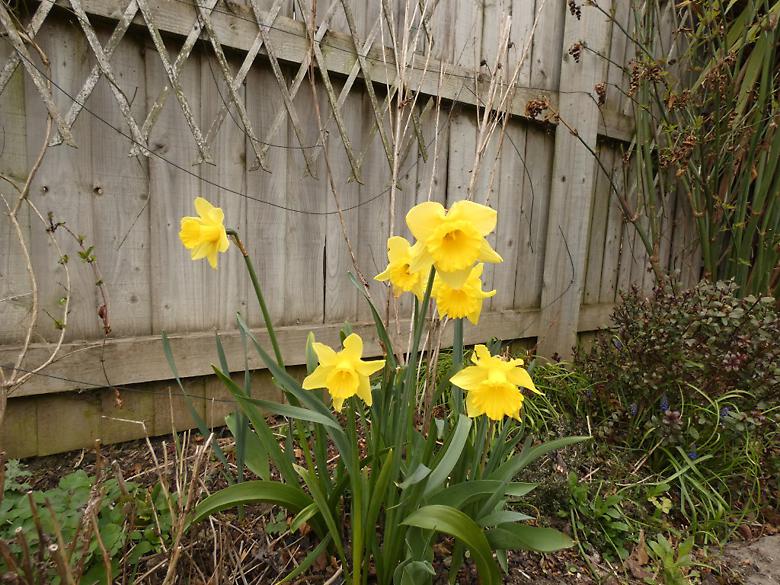 Posted by Steve