Saturday six - Feb 10th
Posted Sat 10 February 2018 in garden
It snowed on Tuesday, but it mostly melted before the end of the day. Today is fairly warm and it got out sunny. I was expecting it to be a complete washout like last week, but was able to go out and take some pictures in reasonable light.
1 Hellebore
I've never got the attraction of the Hellebore, so I thought I should get one to see what the fuss is all about. Even thought the garden center has a vast range, none really appealed. Finally settled on this one that was unwanted and on sale, its flowers nicely raised, calling out to be bought.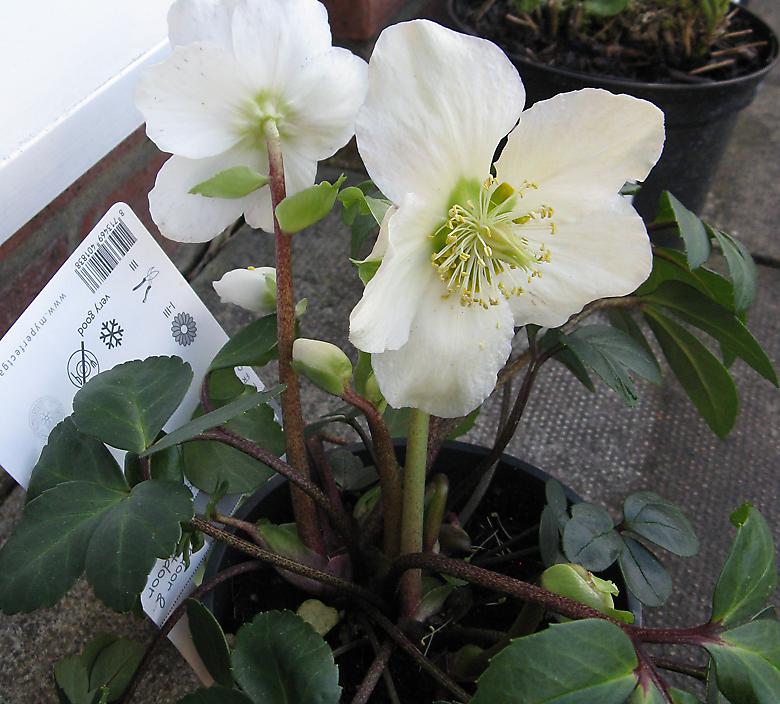 2 Corkscrew hazel flower
These tiny little flowers are appearing at a similar time to last year.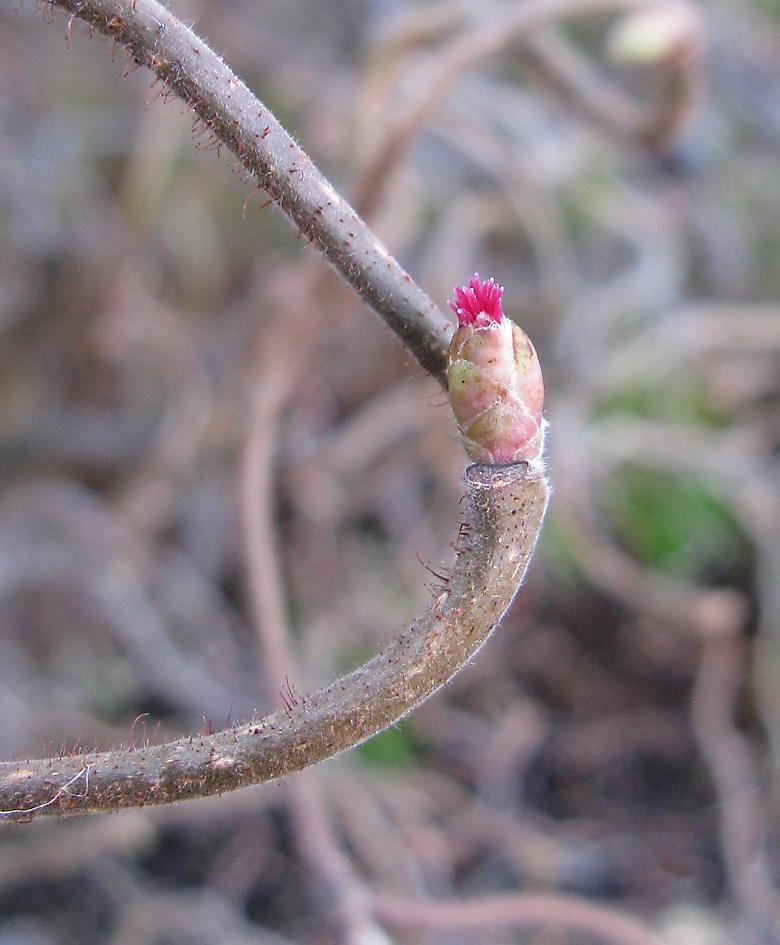 3 Rudbeckia leaves
I joined the Hardy plant society and received the current journal. It contains a fascinating article about root systems by Noel Kingsbury. One of the things discussed is how Rudbeckia roots form overlapping mats to spread into new space. The area of root around the flowering stems die at the end of the year.
This may explain what is happening with mine, as the original stems have died completely, whereas nearby new shoots have remained green throughout the winter.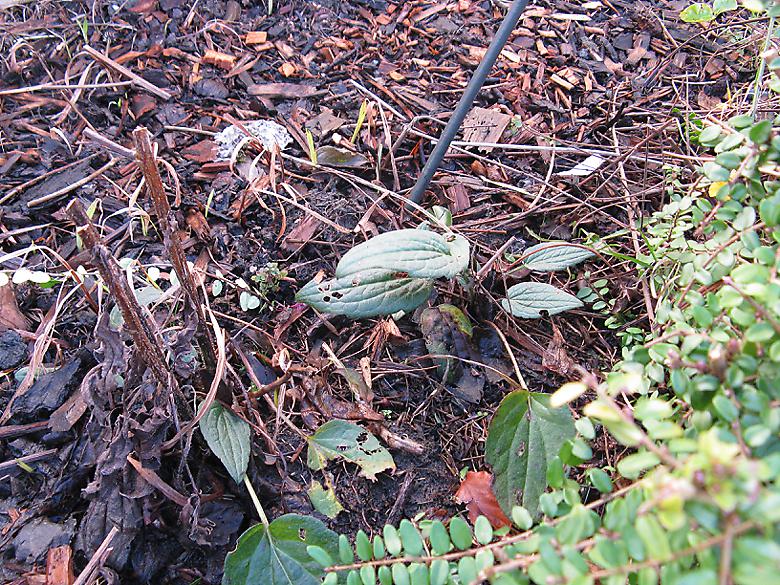 4 Yellow Loosestrife
This is a shoot of Yellow loosestrife, in particular the variegated form Lysimachia punctata 'Alexander'. Even at this stage it is possible to tell it apart from the ordinary form, by the bright pink areas at the edges of the scaly leaves.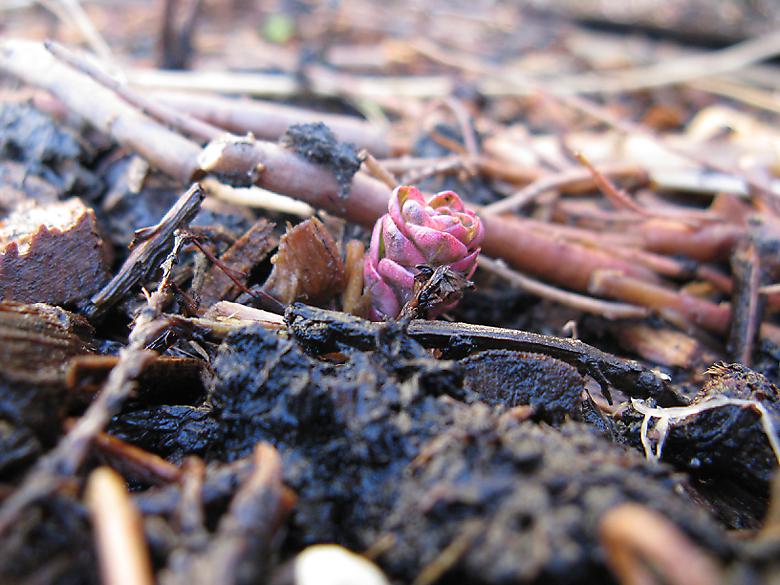 5 Anemone
This was already here when I arrived, it is probably A. blanda or similar.
I've planted some of these around about so looking forward to seeing them grow too.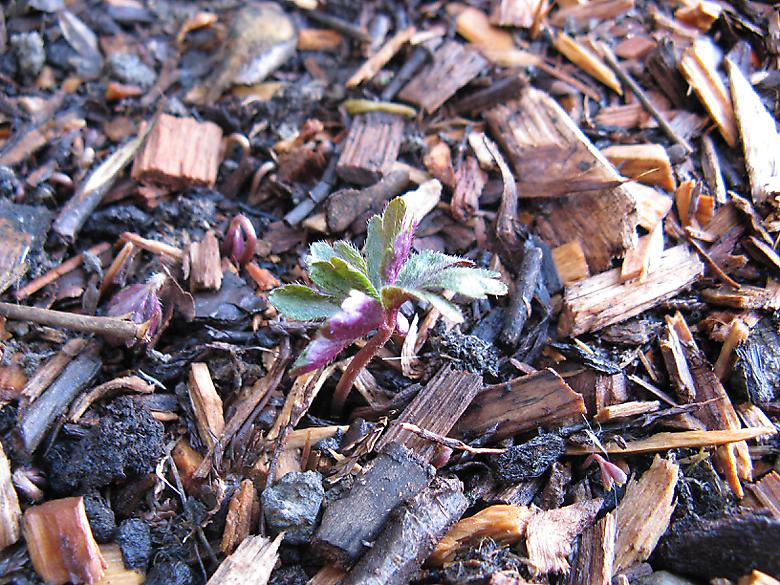 6 Allium
The Alliums I planted last year are back. Here surrounded by self-seeded forget-me-nots.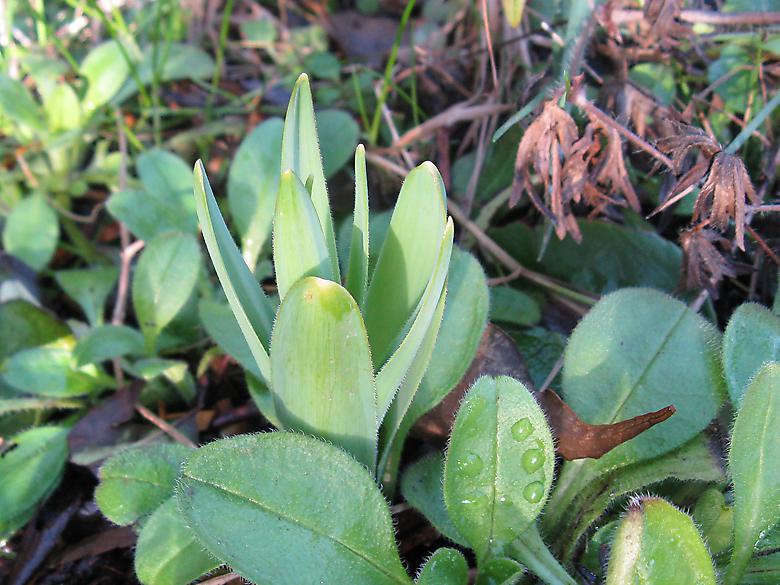 For more garden views this week each in six bite sized pieces go to this weeks post at The propagator blog.
Posted by Steve