Bluebell update
Posted Sun 19 March 2017 in garden
I really wanted to have some english bluebells. Even before I moved here, I bought a packet of 5 bulbs which I planted the day I first got the keys, before I actually moved in. I also planted 30 bulbs along with the tulips and muscari bulbs that I planted in early-mid January.
Until now I thought that none of them were going to come up, but today I was excited to see a new shoot pictured below. It looks distinctly different to the others. I believe that although both muscari and bluebells have a V-shaped leaf on the inside, the muscari leaf is rounded on the outside, but the bluebell leaf is also V-shaped on the outside too.
No doubt it will become a lot clearer later, and I hope I haven't written this too soon!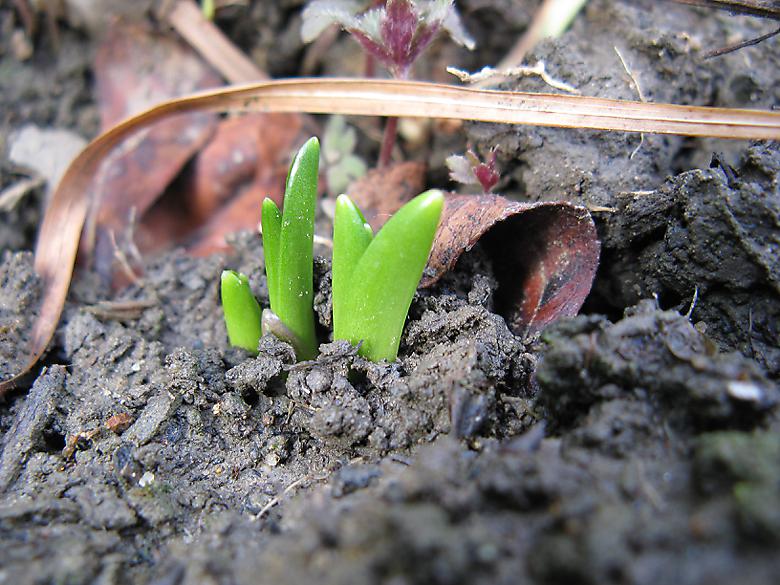 Posted by Steve