Six on saturday 26 Aug
Posted Sat 26 August 2017 in garden
Summer has arrived - at long last a whole day without rain and which was sunny and reasonably warm. I went to the beach.
Time for a somewhat rushed six on Saturday. You can see many more of these garden snapshots by heading over to the The propagator blog
1 Purple Loosestrife
Both my purple Loosestrife plants have quite a few flowers on now, enough to start attracting a few bees. Not anywhere near as many as the lavender though.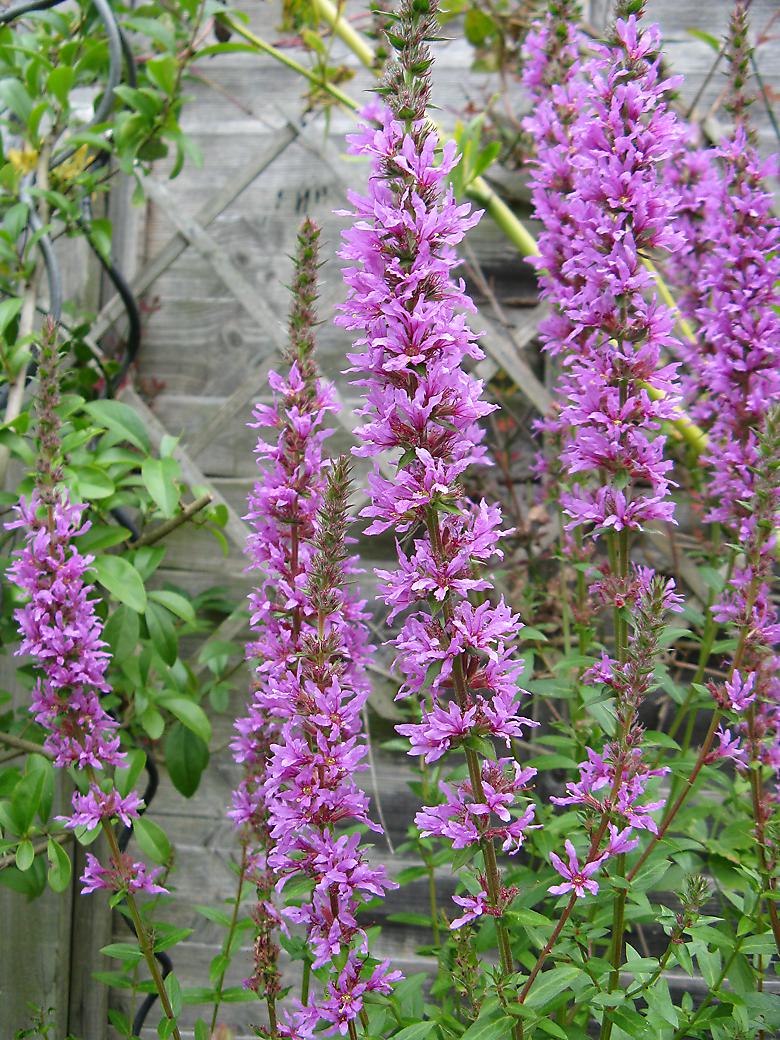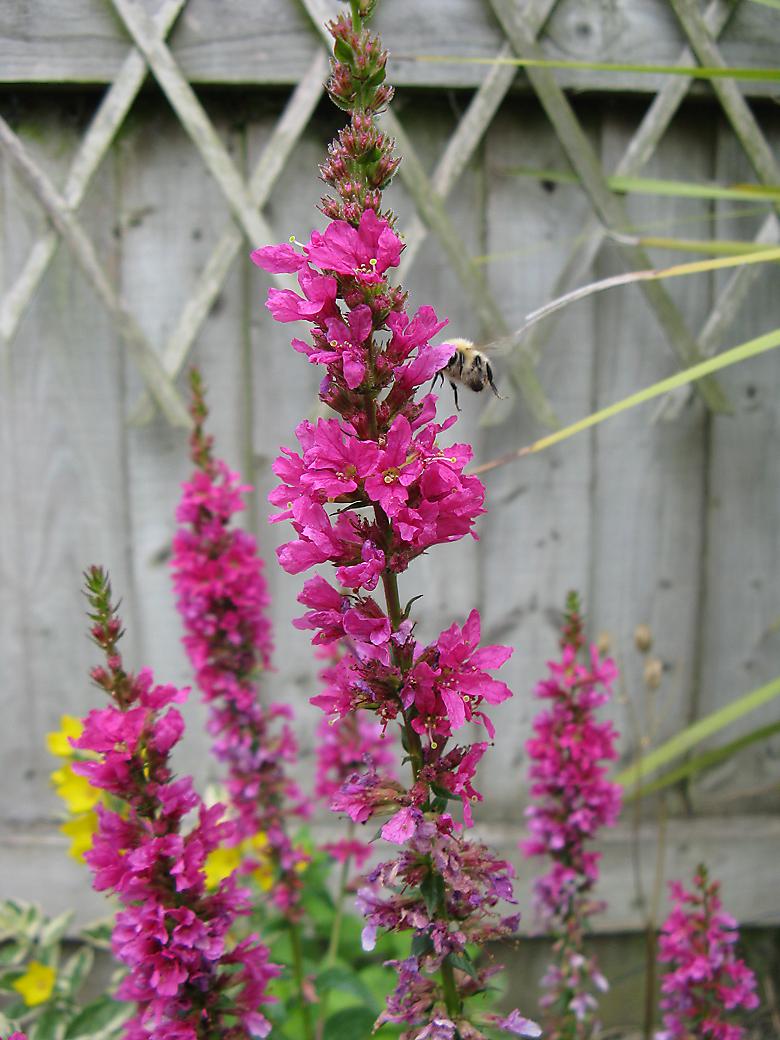 2 Polemonium
For a change I went to one of the chain garden centres which is like a department store with a few plants at the back.
Found this variegated Polemonium in a 3L pot for £3. It looked a bit sad, but I cut away the old stems and brown leaves and it looks fine now.
The leaves look very interesting so I'm looking forward to seeing it grow next year. Fingers crossed.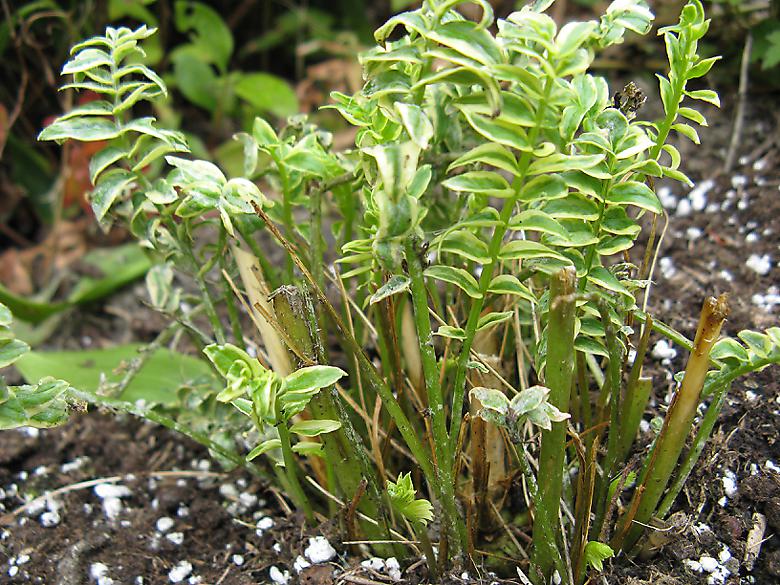 3 Physostegia virginiana 'Crystal peak'
I bought this at the end of July. It is still quite small with most of the flowers rather close to the ground at the moment. It is also known as the obedient plant, so I told it to "Stay!" and so far it remains where I planted it.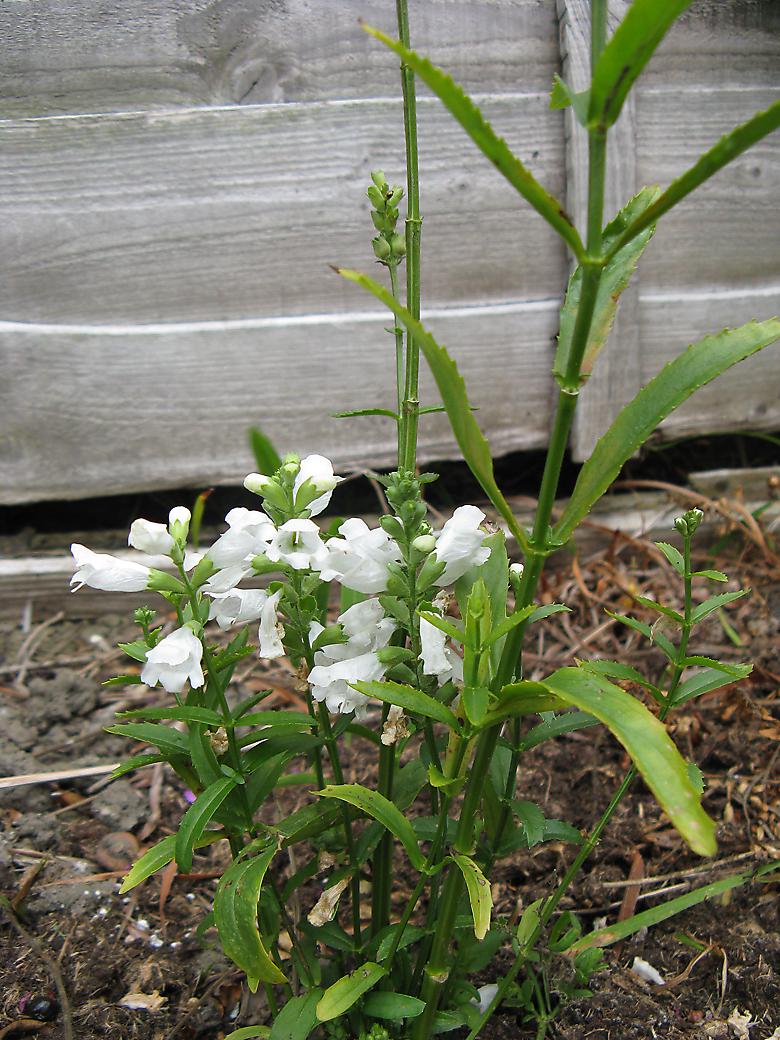 4 A spider
I am always seeing small spiders running across the soil in part of the garden especially when it is dry. Which is something I've never noticed elsewhere.
I keep trying to take pictures of them, but they run fast and they blend into the background well, so are difficult to spot when I do manage capture a photo.
So this is a different kind of spider sitting in its web.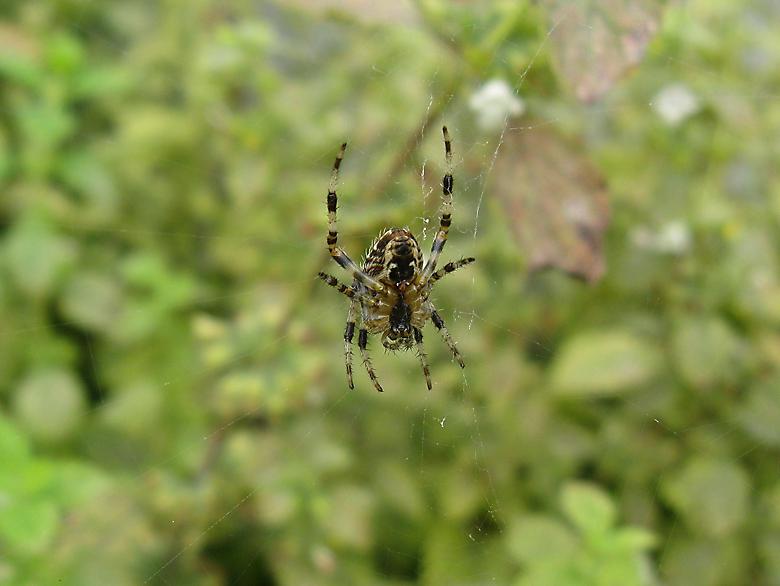 5 Salvia 'Wendy's Wish'
This Salvia was featured earlier shortly after I planted it at the beginning of the month. There are now a few flowers fully out, in fact comparing the pictures it has grown quite a bit in less than a month.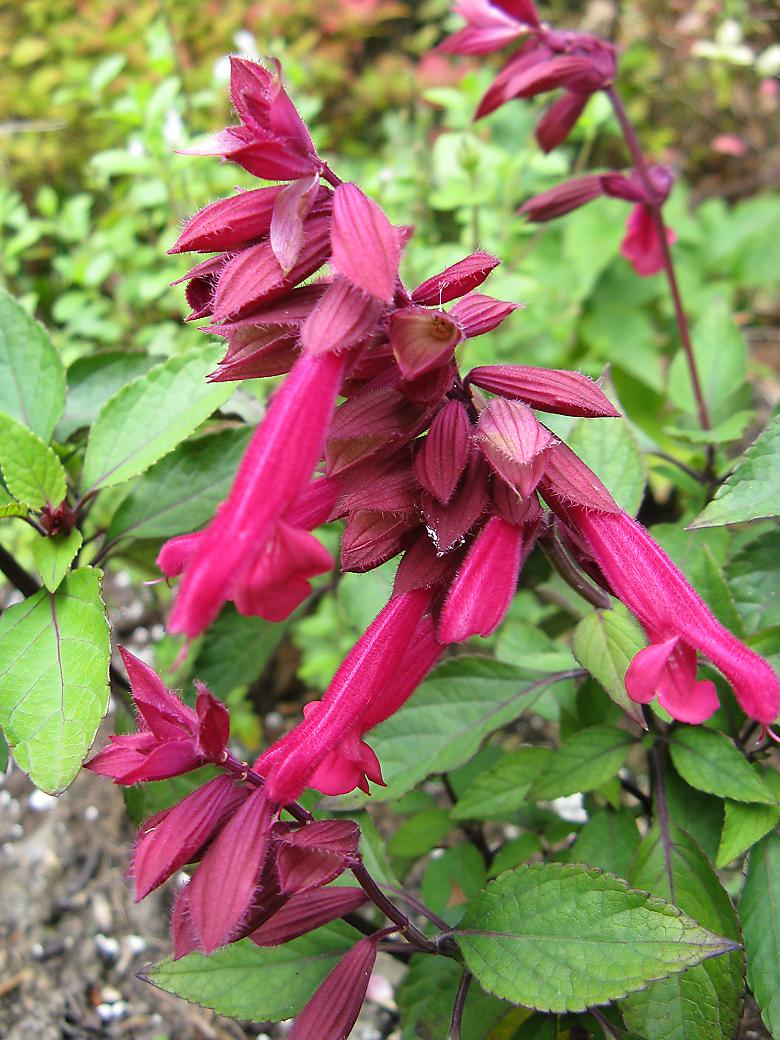 6 Lobelia
This was grown from seed but is nowhere near as large and bushy as the ones that were planted in the containers, Still, it has a fair few flowers for its size.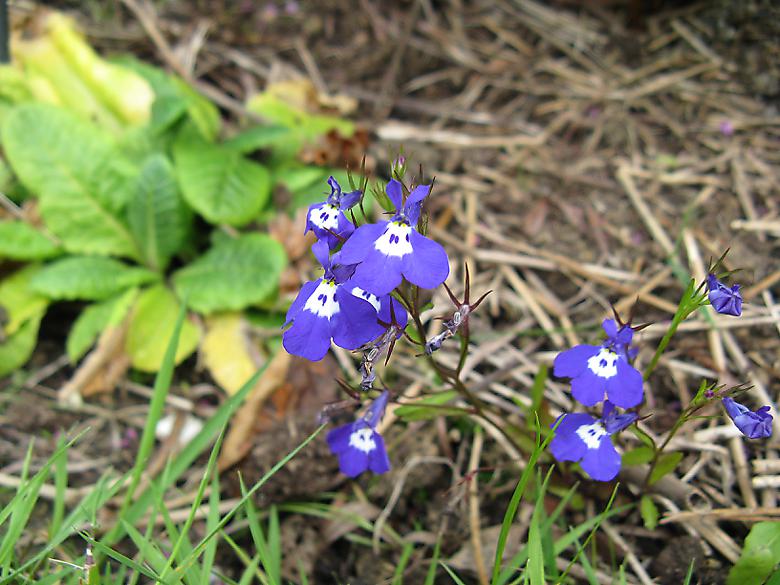 Posted by Steve