Six on Saturday 22nd
There has been a bit of a lull in new things happening but I've now got enough for another six things on Saturday, the meme hosted by The propagator blog.
1 Penstemon
This is one of the best things out at the moment, its been flowering for a while. It is a piece from a larger plant that I planted since I moved here at the beginning of the year.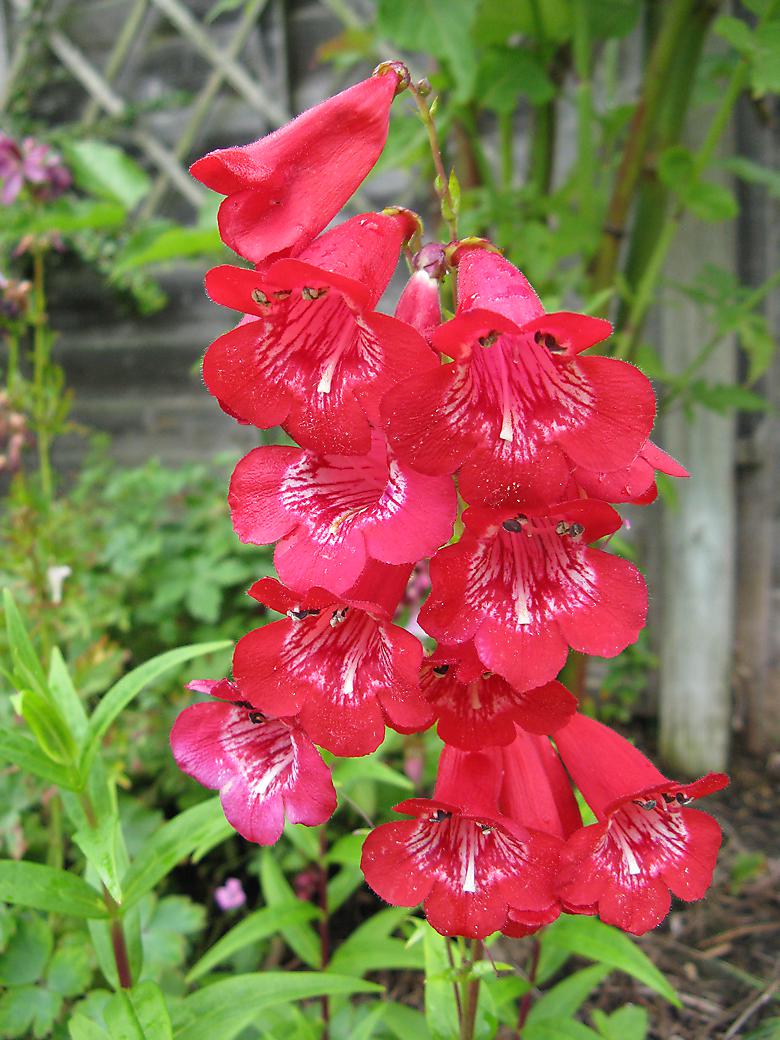 2 Clematis
This suddenly appeared out of nowhere yesterday, I was vaguely aware that there was a Clematis growing into the Pyracantha but it is now suddenly so big and with so many buds! It is rather delicately coloured, but I do rather like it.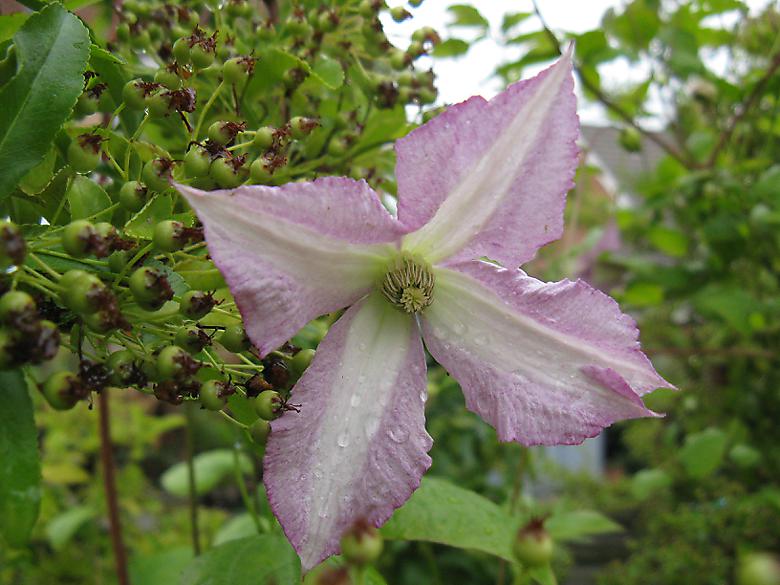 3 Sanguisorba "Tanna"
This is a plant that I bought this year. The main attraction of the plant is perhaps the light green feathery leaves, but since I finally managed to get a decent photo of one of the flowers here it is!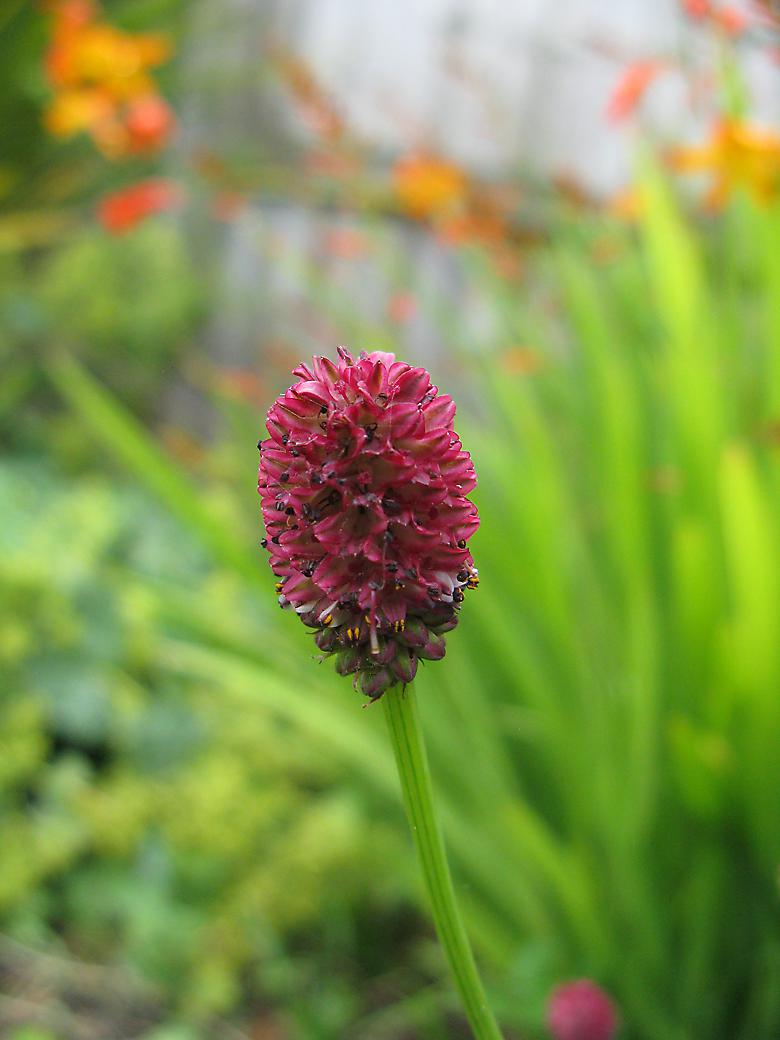 4 Purple loosestrife
This is one of the plants that I definitely wanted to have when I moved here.
Back in Feb/Mar I bought this one and it had a bit of a hard time with a blackbird pecking at it and maybe slugs too. Anyway it has survived and is starting to flower. It is a Lythrum salicaria "Robert" and has a bit of a deeper colour than the natural variety.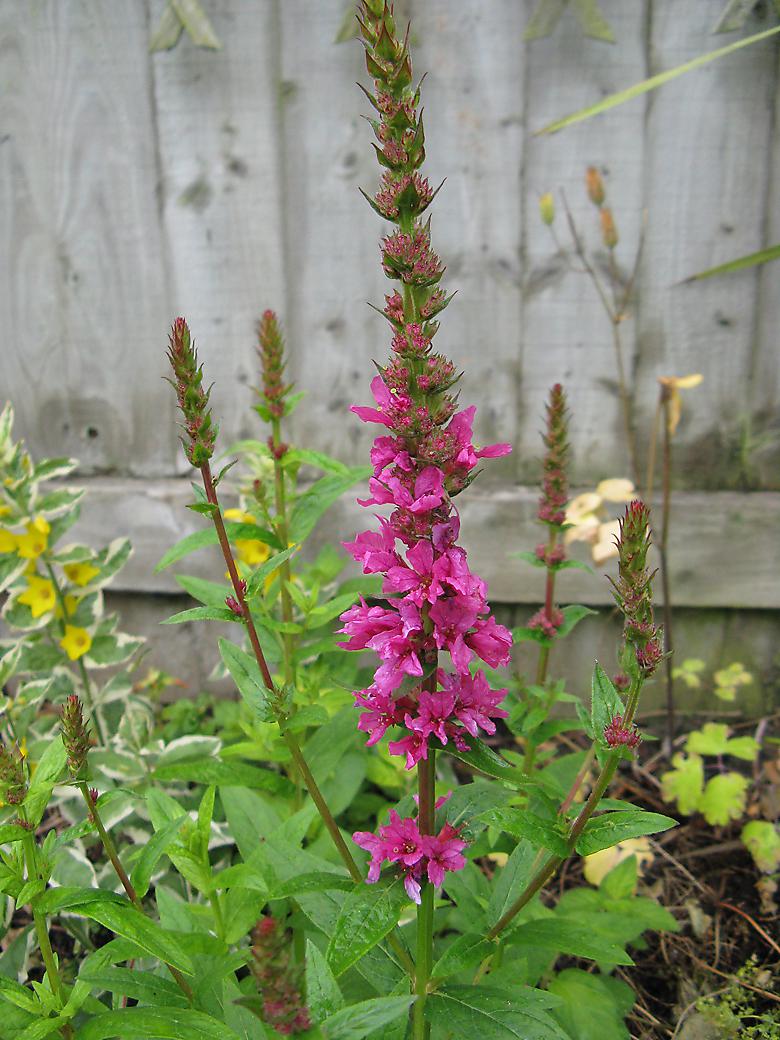 I later planted another which was divided from an older plant. Although it arrived later it is taller than the first one. By "divided" I mean cutting with a pruning saw for several minutes as the base of the plant had become like a block of wood. I don't know the variety if it has one, it looks like the natural colour to me.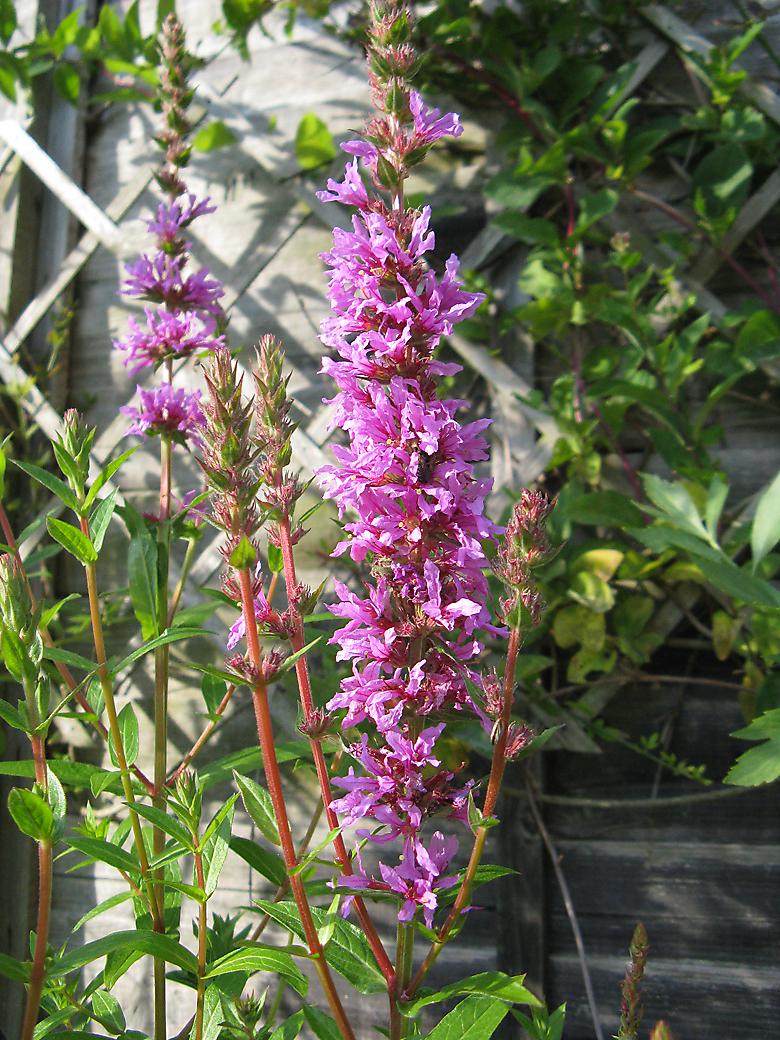 5 Crocosmia
I had started to hate this plant just a little bit as it is everywhere and I have been spending a lot of time removing it from areas where I don't want it and keeping it under control where it remains.
Now that it is flowering I feel a lot better about it. This clump in particular is well defined and it is looking good where it is.
6 Lobelia "Starship scarlet"
I didn't even know about the hardy perennial Lobelias until this year. It often comes up in lists of plants that will thrive in a damp spot so I thought I would try them out in the wettest part of the garden.
I have two, this one is "Starship Scarlet" and it just about starting to flower, so looking good so far.